Before having a child, you would never find me sitting still and coloring. It just wasn't something I thought made sense for me to do.
Trying to get me to sit and meditate is even worse, I want to do it because I understand the benefits, but I have a list of things I'd rather be doing.
When I read some articles stating that coloring the geometric pattern of mandalas brings peace, tranquility, and deep focus, I was skeptical, but thought I could try it. I had been wanting to add a calming practice into my daily routine anyway.
I chose a coloring book with simple designs—one where I could complete a page in ten minutes. Ten minutes sounded doable.
While coloring, I noticed my mind turned off the chatter and automatically started working through ways on how to accomplish projects I had set aside. I also started getting new ideas I could implement.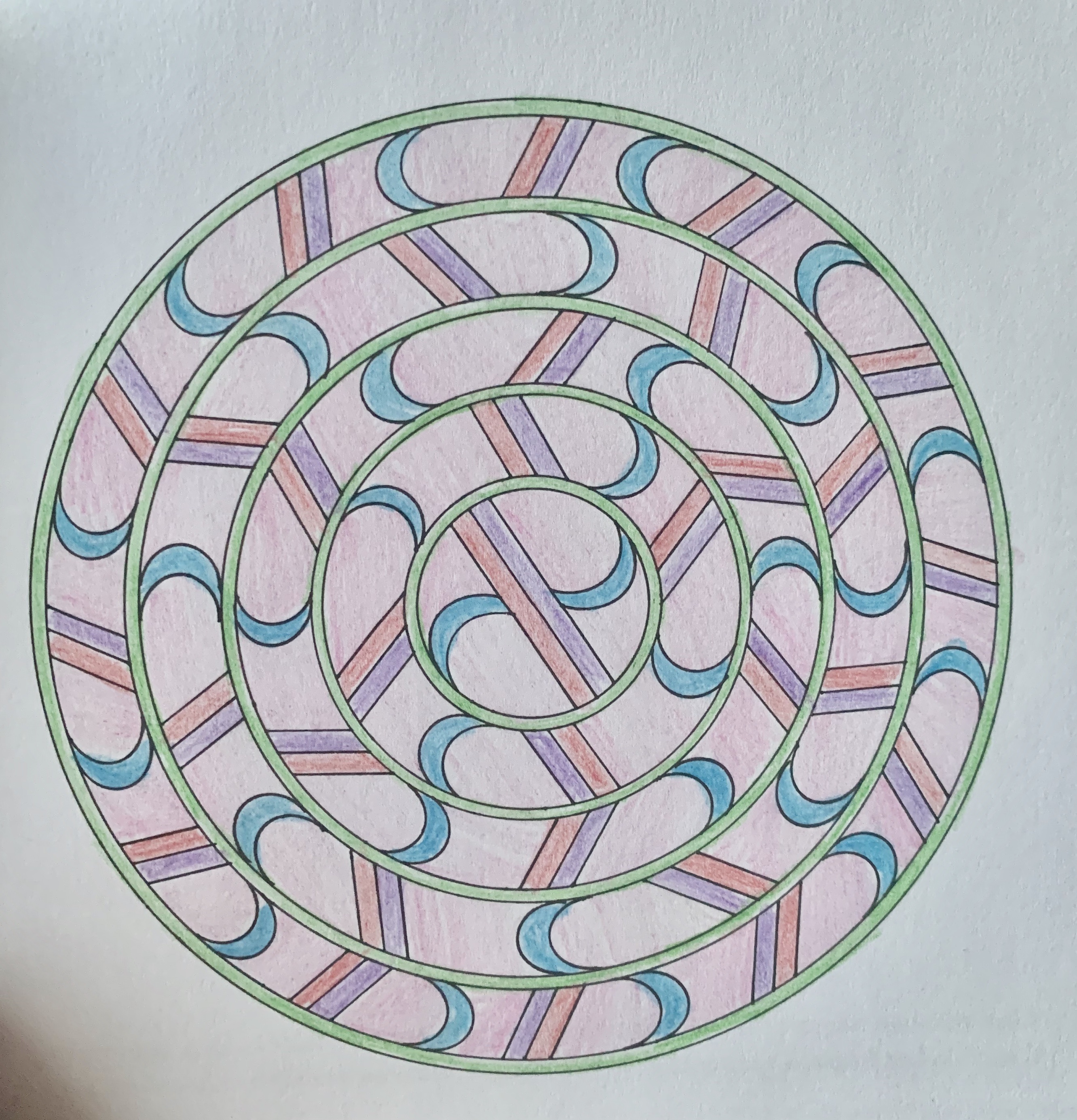 After a few days, I felt calmer and began to let worries go. Trivial things that bothered me didn't seem worth my focus anymore. I was hooked!
So now, every morning I build in ten minutes to color one simple mandala as a practice to start my day fresh. I also take the book and coloring pencils with me if I have to wait somewhere. It's a relaxing way to pass the time.
There are many mandala adult coloring books on the market to choose from. You can also find free printables online. Here is the book I selected:
https://www.amazon.com/Coloring-Sacred-Feminine-Mini-Mandala/dp/161180423X
If you color, comment with your favorite book or design. Happy coloring!
Follow me on Twitter and Instagram.
My Website.