As life gets busier and busier, I find that getting away for a long weekend does the trick for me. Traveling can be very therapeutic, especially experiencing a new place or enjoying nature. One of my favorite getaways is Sedona. I highly recommend this beautiful red rock country where the energy is off the charts.
We stayed at the Sunset Chateau of Sedona–nestled into a hillside with incredible panoramic views of the mountains. One morning we enjoyed sipping our coffee on the balcony and watching gorgeous hot air balloons taking flight over the red rocks.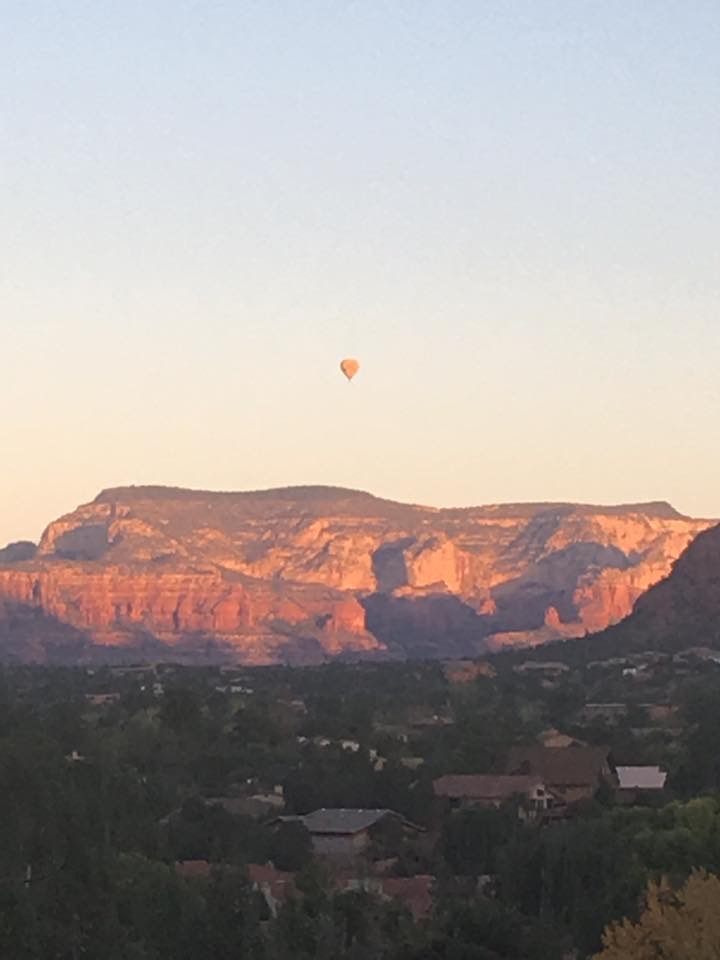 To experience Sedona's bountiful energy, we took a jeep tour of the vortex sites, hiked and practiced yoga with Yogi Blair in the mountains, and ate healthy food at ChocolaTree Organic Eatery.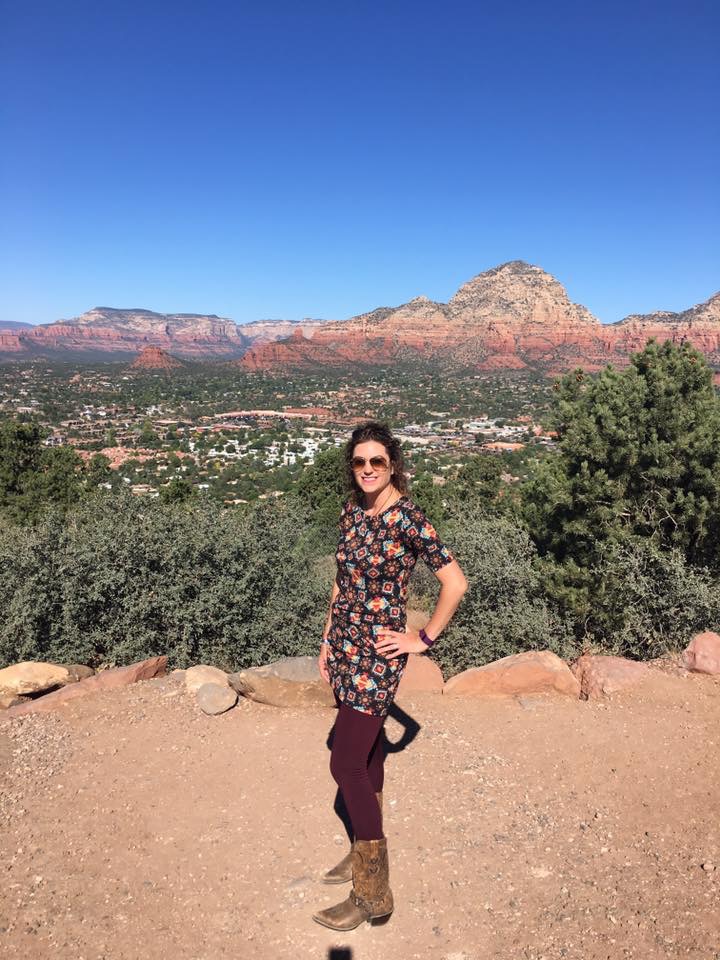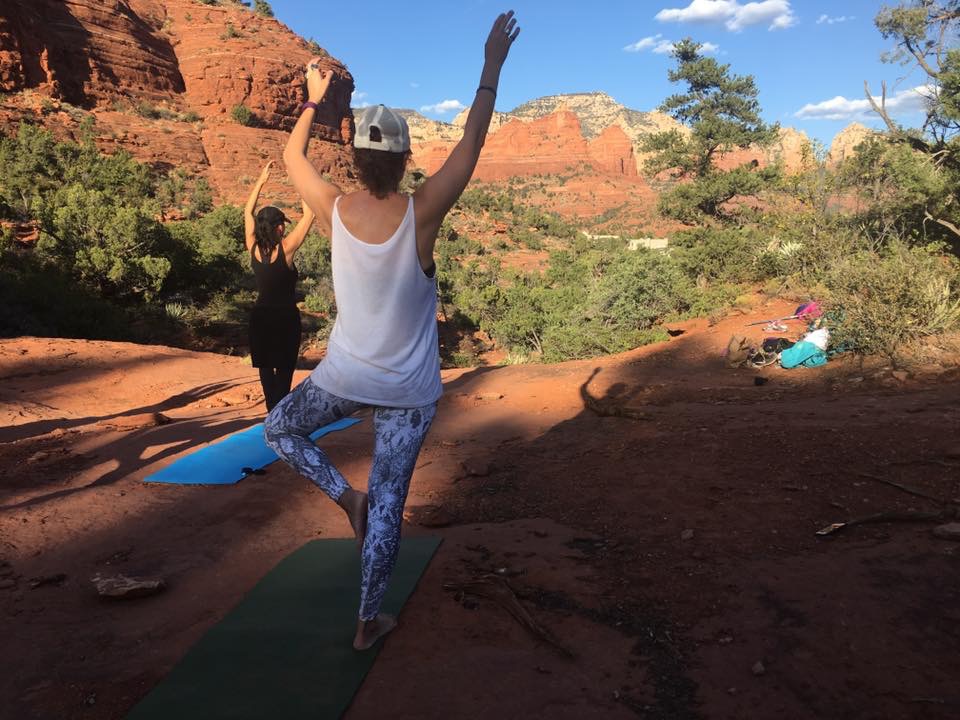 I wrote a poem to sum it all up:
Sedona
On the mountaintop I stand
Dug up the earth and reached out my hand
As the sand fell through, it nourished my soul
Where once before was a gaping hole
Peaceful heart
A fresh start
All because of sacred land
On the mountaintop I stand.
Follow me on Twitter @msanniecathryn