"This novel will be popular with readers who find themselves navigating life in a way no one prepared them for. Funny, endearing, and sincere."
"A fun story that moms of young children will empathize with."
"…a heartwarming tale of letting go of what holds you back and embracing the possibilities of life on one's own terms."
"Sharp, witty, and relevant to everyone who has ever outgrown a friend"
"Highly entertaining and snort-thru-your-nose funny."
"An easy read full of relatable mom drama, memorable meltdowns, and laugh out loud moments."
""The best books shed light on what many think but few have the courage to say—and that's precisely what The Friendship Breakup does..."
"A novel with a big heart that will captivate readers."
"Cathryn's thought-provoking debut may be billed as a 'mom-com,' but one need not be a mom to appreciate it. A sure bet for fans of Jennifer Weiner."
"An enjoyable read. I suspect that Fallon will remind many of us of ourselves."
"Annie Cathryn delivers a delightful story with true ups and downs, strong females, and relatable characters."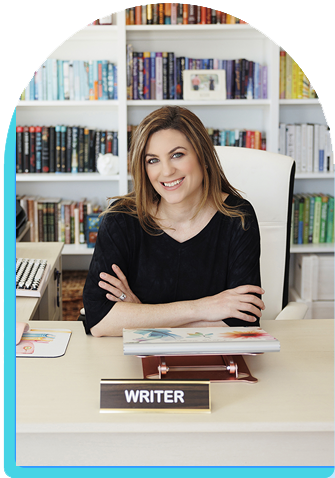 My debut novel, THE FRIENDSHIP BREAKUP, a mom-com, is published by Alcove Press.
Annie Cathryn has always dreamed of becoming an author and lives by the motto, "Creating is Living." The Friendship Breakup is her debut book baby, born out of love. When not writing or reading, she's organizing her personal library collection by color and discovering delectable chocolate. She earned a journalism degree and a master's in communications from Marquette University, and lives in Chicagoland with her husband, daughter, and two fur babies.

Represented by Lindsay Guzzardo of Martin Literary Management.
Join my mailing list for exclusive updates.
Join my mailing list for exclusive updates.